Philosophy
Pursuit of Expertise and Usability
Creation of Diverse Value with Ingenious Approach
Respect to Individuality and Fertile Working Environment
Growth based on Innovative Management and Social Balance
Greeting
Contribution to Development of Laser and Optical Technology is Company Theme of "NEOARK"
Since its foundation in 1975, NEOARK 's slogan has been "Unlimited Challenge to Laser and Optical Technology!". From its start, our firm belief is unchanged till today, aiming to be a company that can contribute to developments of science, industry and prosperous society through laser and optical technologies.
To meet our dear customers' expectations, we are challenging to expand laser technologies, one of the greatest inventions of 20th century, to be safer and more widely usable tools by technical innovations.
Addition to our ongoing dedication to latest electronical technologies, nanotechnology and biotechnology, we will pursue our incessant efforts to produce technical contribution to the fields of Medical Care, Environmental Issues and Energy Conservation. I would like to ask for warm supports of yours to our attempts.
Lastly, on behalf of members of NEOARK, I express our sincere gratitude to your kind cooperation to our business in daily basis.
Sincerely yours,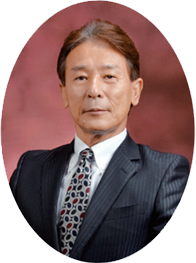 NEOARK CORPORATION
Chief Executive
Officer
Osamu Sakae.
Profile
Company Name
NEOARK CORPORATION
Established
March 22th, 1976
Capital
40M Japanese Yen
Representative
Osamu Sakae (CEO)
Officers

Osamu Sakae (CEO)
Satoshi Hatano (Director)
Toshiaki Terahara (Director)

Yasuhisa Tamura (Social Insurance Labor Consultant)
Kazuhiko Jo (Auditor)

Number of Employee
49 People (July, 2017)
Business Contents
Independent Manufacturer of: Laser Light Source / Laser Measurement System/ Laser Inspection System / Laser Applied System / Magneto-optical Measurement System / RF-MW Resistors, other related instrument and softwares
Location Address

Head Office

2062-21, Nakanomachi, Hachioji-shi, Tokyo 192-0015, Japan

Sales Office

2062-21, Nakanomachi, Hachioji-shi, Tokyo 192-0015, Japan

Osaka Branch

Heim Senba 201, 2-3-8, Kyutaroumachi, Chuo-ku, Osaka-shi, Osaka 542-0056, Japan

Factory No.1

2062-21, Nakanomachi, Hachioji-shi, Tokyo 192-0015, Japan

Factory No2.

2073-1, Nakanomachi, Hachioji-shi, Tokyo 192-0015, Japan

General Affairs Office

2062-21, Nakanomachi, Hachioji-shi, Tokyo 192-0015, Japan

Closing Date
June 30th
Main Bank
MUFG Bank, Ltd., Mizuho Bank, Ltd., The Tama Shinkin Bank
Member Organizations
The Laser Society of Japan
The Optical Society of Japan
The Spectroscopical Society of Japan
Optoelectronics Industry and Technology Development Association (OITDA)
Japan Optical Measuring Instruments Manufacturers' Association (JOMA)
The Magnetics Society of Japan
The Institute of Electronics, Information and Communication Engineers (IEICE)
The Japan Society of Applied Physics (JSAP)